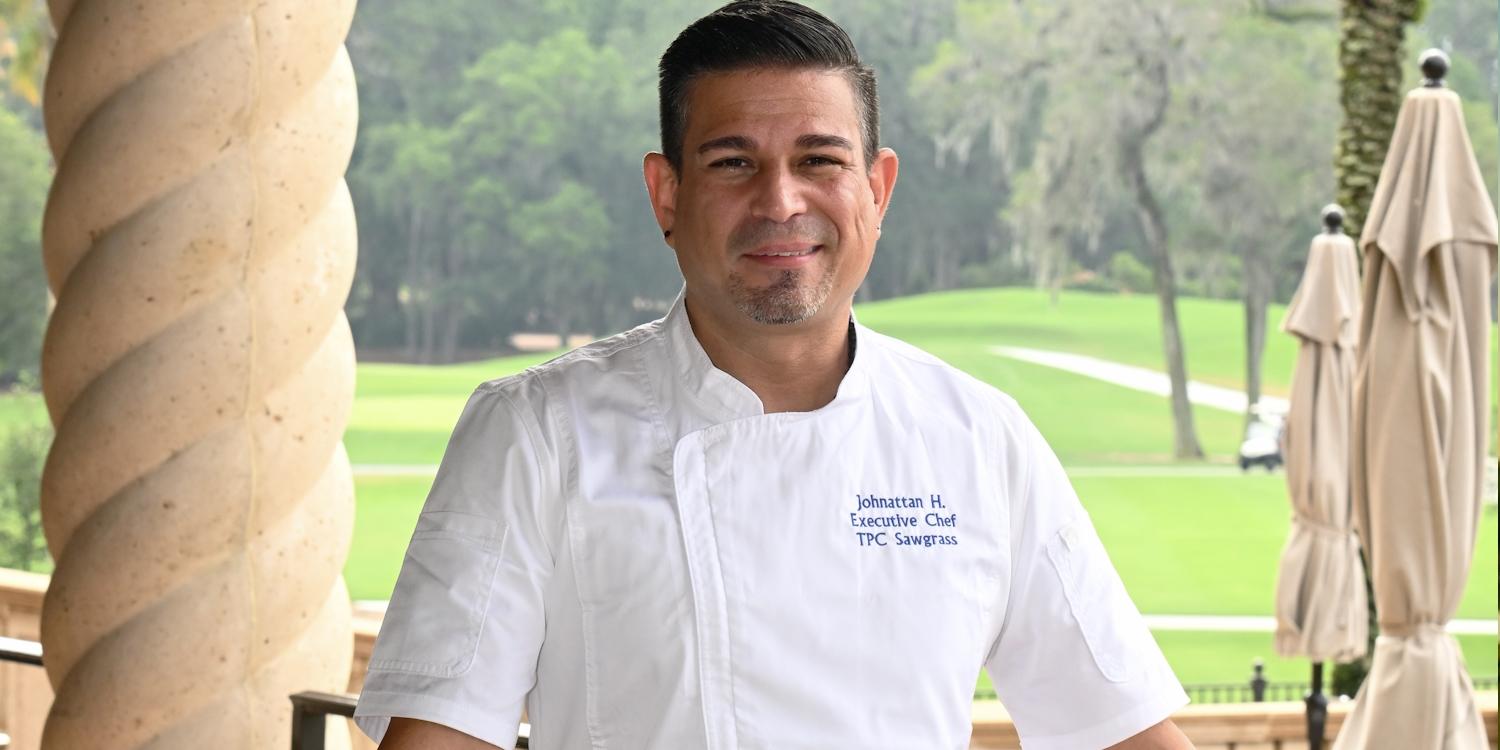 The Best Resorts to Play Golf in Florida
By Sean Petersen
As one of the few states that receives sunlight throughout the year, Florida is one of the most popular golf destinations in the world. It has more golf courses than any other state in the country. The Sunshine State is home to over 1,250 golf courses hosting nearly 48 million rounds annually. With so many great courses to choose from, it can be quite difficult to decide if you're planning to play golf in Florida. Therefore, we've compiled a list of some of the most amazing golf resorts where you can enjoy a few rounds with your friends or family.

Sawgrass Marriott Golf Resort & Spa in Ponte Vedra Beach

Located in Ponte Vedra Beach, just a short distance from Jacksonville, this golf resort was built in 1980 and is home to one of the most renowned courses in the state - the Players Stadium Course. Working with the distinguished golf course architect Pete Dye, commissioner Deane Beman devised a course design that favors no particular style of play, resulting in a balanced layout. The signature island green on the 17th hole is one of the most recognized in golf, and the course is often named among the best in the world.

The Players Stadium Course at TPC Sawgrass is undoubtedly one of the most iconic golf courses and is most likely on the bucket list of every player. Although it lacks dramatic elevation, it has a great blend of sand, water, and greenery, offering every hole a unique look. The 17th has spawned over a hundred island greens within the past 30 years. To make the layout even more enticing during tournament play, Steve Wenzloff of PGA Tour Design Services has recently remodeled several holes, including the 12th, which is now a drivable par 4.

Trump National Doral Golf Club in Miami

Designed with golf at its core, this luxurious tropical oasis was built in 1962 as the Doral Hotel and Country Club. Today, the resort is thoroughly modernized and home to four uniquely designed courses, including the famed Blue Monster. Undoubtedly, Trump National Doral Golf Club sets the standard for resort and club golf in the southeastern U.S. These are the four memorable golf courses you can play at this resort:

• The Blue Monster: This golf course has been home to prestigious PGA Tour events for 55 consecutive years. You'll walk in famous footsteps on fairways where Woods, Mickelson, Nicklaus, and Norman have triumphed. The golf course features a palm-shaded, 7,608-yard palette of deep, exquisitely placed bunkers, lush Bermuda rough, contoured greens, and an ocean's worth of lakes. Already famous, the Blue Monster is now tougher, significantly longer, and more dramatic than ever before. The renowned 18th hole is traditionally ranked as one of the most difficult on the PGA Tour.
• The Golden Palm: Designed by Gil Hanse and renovated in 2015, The Golden Palm has become a favorite among golf players. The course glitters with sprawling lakes, distinctive bunkers, and plenty of palm trees. It complements the Blue Monster with its re-contoured greens and dramatic water features, providing exciting risk-reward options and a memorable finishing hole. Superb palm trees line wide fairways, and water hazards come into play on many holes. Five tee boxes allow the any-level player to take on the golf course.
• The Red Tiger: The golf course gives players a break with its exciting design, suitable for both novice and veteran players. To create a layout that members enjoy daily and that resort guests want to play again and again, architect Gil Hanse and design partner Jim Wagoner took a layout that previously had a compact, residential feel and gave it a classic ambiance. While the 120-acre course may have a New England feel, it's pure Florida golf with its varieties of palm trees and numerous water hazards. The par-72 playing field tops out at just 6,395 yards.
• The Silver Fox: Water comes into play on 16 of 18 holes on this unique and demanding golf course. Marble-white sand bunkers and Celebration Bermuda grass blanket the course, making it appealing yet intimidating to the eye. Many water hazards and tight fairways define the golf course, and it features more topography than the other courses at the resort. While there are only 50 bunkers on the entire course, they are strategically placed to require a demanding game off the tee and challenging approaches to the green.

Reunion Resort & Golf Club in Orlando

Built in 2004, this resort has rapidly become one of the most popular in Orlando, Florida, as it features three signature golf courses and numerous amenities. Whether you're in the mood for an early morning tee-off, a weekend tournament, or an afternoon round of 18 holes, this resort's amazing golf courses will offer a memorable experience. Reunion Resort & Golf Club is the only destination in the world featuring courses designed by the acclaimed PGA legends Arnold Palmer, Tom Watson, and Jack Nicklaus, all in the same place. These are the golf courses you can play:

• Arnold Palmer: The course features soft undulations throughout the property and is heavily bunkered. Palmer's layout, winding amidst housing on intriguing terrain that dips and rises with up to 50 feet of elevation changes, features wide fairways, big greens, and both natural and artificial water hazards. Even though the main obstacles are sandy waste areas, wetlands, and greenside bunkers, the most memorable holes feature forced carries over water. The back nine features several memorable holes, especially as you get closer to the end of your round, where the dramatic 18th awaits.
• Tom Watson: Featuring changes in elevation of up to 50 feet, which is rare for Florida, this golf course is a heavily bunkered layout with a few long punishing par fours, such as the 4th and 5th on the outward half. With wide-open greens, rolling fairways, and strategically-placed bunkers, the course requires a well-calculated game. The Tom Watson golf course design is devoid of water, but while it lacks these hazards, it makes up for it in difficulty through over 160 bunkers. One of the most picturesque holes is the par-4, 11th, which has an elevated tee. There is a huge waste bunker left that should be avoided, and the hole is dotted with many other bunkers.
• Jack Nicklaus: This golf course is a Parkland-style layout, smooth and flowing, with long horizon lines and elevated tee boxes and greens. The design can be as deceptive as it is beautiful. Jack Nicklaus has never been known to take it easy on golfers when designing courses. He notoriously has difficult tracks that are narrow and long, and the greens typically have significant undulation. The first hole is a straightforward, shorter par 4. After that, you can expect the rest of the game to be more challenging. You might be worn down when reaching the 18th hole, but you should bring it to finish strong. It's long, uphill, and needs power and accuracy.

Arnold Palmer's Bay Hill Club and Lodge in Orlando

In 1970, Arnold Palmer, already the most distinguished statesman of golf, took a lease with the option to buy, and Bay Hill had a new beginning. Since taking ownership five years later, the architect has polished the original visions of Bay Hill into the spectacular diamond it is today, with the stature of a world-class facility. The resort features a PGA Tour golf course, the Champion/Challenger, and a 9-hole one, the Charger. Designed by Dick Wilson and Arnold Palmer, the former golf course opened in 2009.

The golf course at Arnold Palmer's Bay Hill Club & Lodge is one of Florida's most respected golf courses. It continues to host the annual PGA Bay Hill Invitational, featuring many of the top names in U.S. and international golf. Bay Hill is a breathtaking layout designed by Dick Wilson in 1961, sweeping across 270 acres along the Butler Chain of Lakes shores. The 18 holes are designed along manicured fairways flanked by magnolias and other native trees, with lakes forming the borders on 12 holes. There are some forced carries, particularly on some of the longer holes, which present adventurous risk-reward opportunities.

Whether you're a resident, live close to the state, or are on the other side of the country, Florida should definitely be on your bucket list as a golfer. The mesmerizing golf courses in the Sunshine State are waiting to challenge you, and with the numerous amenities of the resorts it's home to, you won't have time to get bored between rounds. So, gather your golf buddies or family and plan a weekend getaway or even a longer vacation to Florida!
More Information »
Revised: 02/25/2023 - Article Viewed 692 Times
About: Sean Petersen
---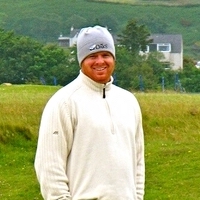 ---
More Articles by Sean Petersen