Florida Historic Golf Trail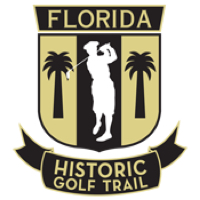 Florida's golf history is recognized as one of the oldest in the nation. A number of the earliest courses were created along with the development of railroads and hotels in the state.

The Florida Historic Golf Trail celebrates Florida's early golf heritage by featuring publicly accessible golf courses throughout the state that golfers can still play on today.

Some of the courses on the Florida Historic Golf Trail have retained much of their historic character, while others have been modified through the years. However, at each of these sites, golf has been played for more than a half century.
For Golf A Package Quote Click HereInquire Now
---
Florida Historic Golf Trail Golf Courses
Golf Course Name
Type
Architect
A. C. Read Golf Course
Pensacola, FL
850-452-2455
Military
Arcadia Municipal Golf Course
Arcadia, FL
863-494-4223
Public
Ted Eller
Babe Zaharias Golf Course
Tampa, FL
813-631-4374
Public
Ron Garl
Bartow Golf Course
Bartow, FL
863-533-9183
Semi-Private
Donald Ross
Belleview Biltmore Resort & Spa
Belleair, FL
727-581-5498
Resort
Donald Ross
Bobby Jones Golf Club
Sarasota, FL
941-955-8097
Public
Donald Ross
Boca Raton Resort & Club
Boca Raton, FL
561-395-3000
Resort
William S. Flynn & Howard C. Toomey
Capital City Country Club
Tallahassee, FL
850-222-0419
Private
Clearwater Country Club
Clearwater, FL
727-443-5078
Semi-Private
Herbert Strong
Cleveland Heights Golf & Country Club
Lakeland, FL
863-682-3277
Public
William S. Flynn & Howard C. Toomey
Crane Creek Preserve Golf Club
Melbourne, FL
407-674-5716
Public
Bill Amick
Daytona Beach Golf & Country Club
Daytona Beach, FL
386-671-3508
Public
De Funiak Springs Country Club
Defuniak Springs, FL
850-892-3812
Semi-Private
Delray Beach Golf Club
Delray Beach, FL
561-243-7380
Public
Donald Ross
Dubsdread Golf Course
Orlando, FL
407-246-2551
Public
Tom Bendelow
Eglin Golf Course
Niceville, FL
850-882-2949
Military
Florida Caverns Golf Course
Marianna, FL
850-482-4257
Public
Robert Trent Jones, Sr.
Fort Myers Country Club
Fort Myers, FL
941-936-2457
Public
Donald Ross
Granada Golf Course
Coral Gables, FL
305-460-5367
Public
Mark Mahannah
Hollywood Beach Golf & Country Club
Hollywood, FL
954-927-1751
Public
H.C.C. Tippets
Key West Golf Club
Key West, FL
305-294-5232
Public
Rees Jones
Lake Wales Country Club
Lake Wales, FL
863-676-6519
Private
Donald Ross
Lake Worth Golf Club
Lake Worth, FL
561-582-9713
Public
William Langford & Theodore J. Moreau
Lekarica Hills Golf Club
Lake Wales, FL
863-679-9478
Public
Wayne Stiles & John Van Kleek
Martin County Golf & Country Club
Stuart, FL
772-287-3747
Public
Ron Garl
Mayfair Country Club
Sanford, FL
407-322-2531
Semi-Private
Donald Ross
Miami Beach Golf Club
Miami Beach, FL
305-532-3350
Semi-Private
Arthur Hills
Miami Shores Country Club
Miami Shores, FL
305-795-2366
Semi-Private
Red Lawrence
Miami Springs Golf Course
Miami Springs, FL
305-805-5180
Semi-Private
City Personnel
Mission Inn Golf & Tennis Resort
Howey in the Hills, FL
352-324-3885
Resort
C. E. Clarke
Mount Dora Golf Club
Mount Dora, FL
352-383-3954
Semi-Private
Naples Beach Hotel & Golf Club
Naples, FL
239-261-2222
Resort
New Smyrna Beach Golf Course
New Smyrna Beach, FL
904-424-2190
Public
Donald Ross
Normandy Shores Golf Course
Miami Beach, FL
305-868-6502
Public
William S. Flynn & Howard C. Toomey
North Palm Beach Country Club
North Palm Beach, FL
561-691-3433
Semi-Private
Seth Raynor
Ocala Golf Club
Ocala, FL
352-622-8681
Public
Lloyd Clifton
Osceola Municipal Golf Course
Pensacola, FL
850-453-7599
Public
Bill Melhorn
Palatka Golf Club
Palatka, FL
904-329-0141
Public
Donald Ross
Pinecrest Golf Club
Avon Park, FL
863-453-7555
Semi-Private
Donald Ross
Ponte Vedra Inn & Club
Ponte Vedra Beach, FL
904-273-7710
Resort
Joe Lee
Redland Country Club
Homestead, FL
305-247-8503
Semi-Private
Red Lawrence
Riviera Country Club
Ormond Beach, FL
904-677-2464
Semi-Private
Rocky Point Golf Course
Tampa, FL
813-673-4316
Public
Willie Black
Sebring Golf Club
Sebring, FL
863-385-0889
Public
Suwannee Country Club
Live Oak, FL
904-362-1147
Semi-Private
Tarpon Springs Golf Course
Tarpon Springs, FL
727-937-6906
Public
Wayne Stiles & John Van Kleek
Temple Terrace Golf & Country Club
Temple Terrace, FL
813-988-2601
Private
Tom Bendelow
The Biltmore
Coral Gables, FL
305-460-5366
Public
Donald Ross
The Dunedin Golf Club
Dunedin, FL
727-733-7836
Semi-Private
Donald Ross
The Vinoy Renaissance St. Petersburg Resort & Golf Club
Saint Petersburg, FL
727-896-8000
Resort
Ron Garl
Wedgewood Country Club
Lakeland, FL
863-858-4451
Semi-Private
West Palm Beach Golf Club
West Palm Beach, FL
561-582-2019
Public
Dick Wilson
Winter Park Country Club
Winter Park, FL
407-599-3339
Public
Unknown

Custom Golf Package QuoteClick Here For A Free Golf Trip Quote
Golfer Reviews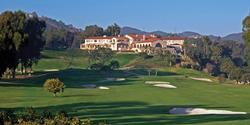 Riviera Country Club
Ormond Beach
Florida Historic Golf Trail Map
Florida Historic Golf Trail Contact Information

Recent Florida Historic Golf Trail Articles
MIAMI SPRINGS, Florida - The first thing you notice are the trees. The Miami Springs Golf & Country Club has lots of great big ones, and there's a reason. Trees played a big part in the design of this, arguably the most historic 18 holes in Florida - a state with over 1,300 courses...
---
During his lifetime, renowned golf course architect Donald Ross left a lasting legacy on many Florida towns and cities. One of those Sunshine State cities where Ross left a permanent 'footprint' is Daytona Beach, more specifically the South Course at the Daytona Beach Golf Club (600 ...
---
The game of golf in Ocala, Florida has deep roots as golfers have been pitchin' and puttin' for par and yelling 'fore' in this part of Marion County for more than a 100 years. Yes, believe it or not, but golf has been played in Ocala since the early 1900s. In the beginning, there wa...
---
The North Palm Beach Country Club (951 U.S. Highway One, North Palm Beach, FL; 561-691-3433) is a course which has experienced true transformation -- a facelift and a name change -- since it opened in the mid 1920s. And, today's golfers are reaping the benefits of this change on this...
---
While the 'roots' of the Vinoy Renaissance Resort & Golf Club in St. Petersburg can be linked to a golf bet, this world-class resort has blossomed like a banyan tree and is now one of Florida's most complete rest & relaxation getaway destinations. In 1923, golfing great Walter Ha...
---
More Articles
Golf Trail Videos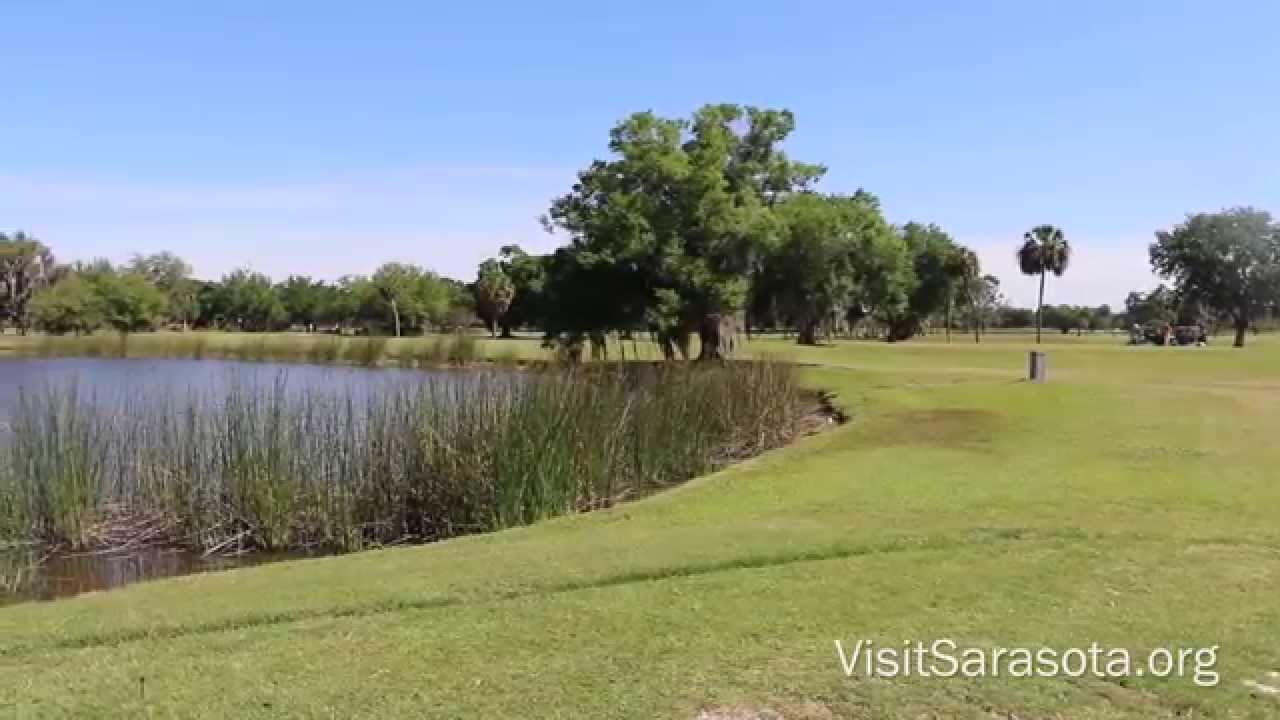 View Video
---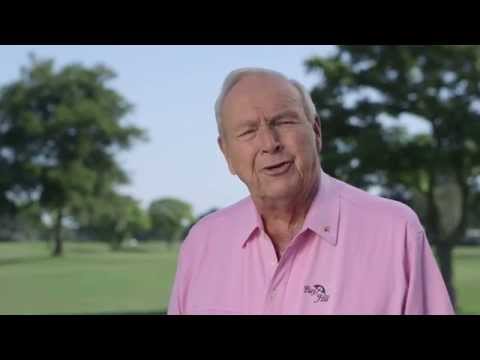 View Video
---
Like Us For Local News and Specials